Merri Creek Website Development
Friends of Merry Creek
Friends of Merry Creek needed a platform that allowed people to become members, manage their memberships, keep track of upcoming events and accept donations. We delivered all this wrapped in a nice custom design.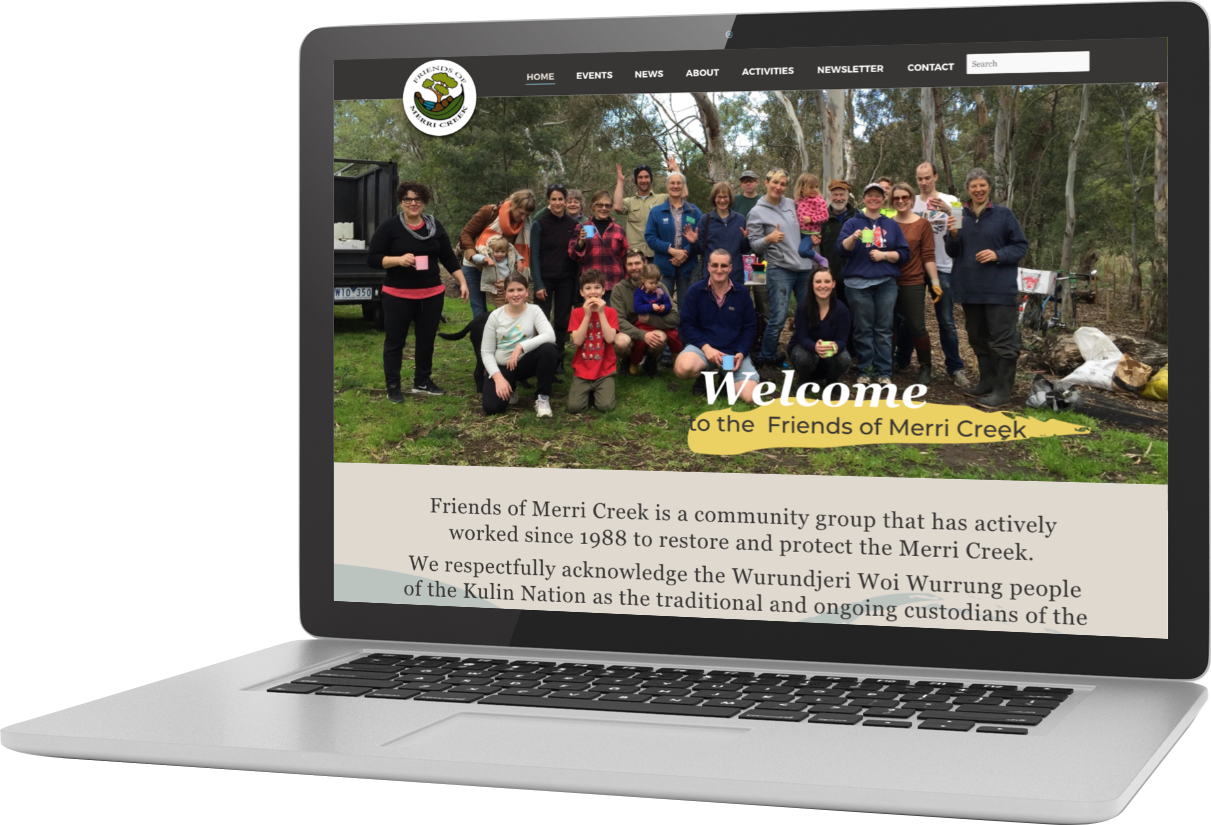 Merri Creek Website Development
eCommerce components
Custom Design
A 1-on-1 Wordpress Training component was included as part of the website package.
Content Management System utilising custom post types for better organised content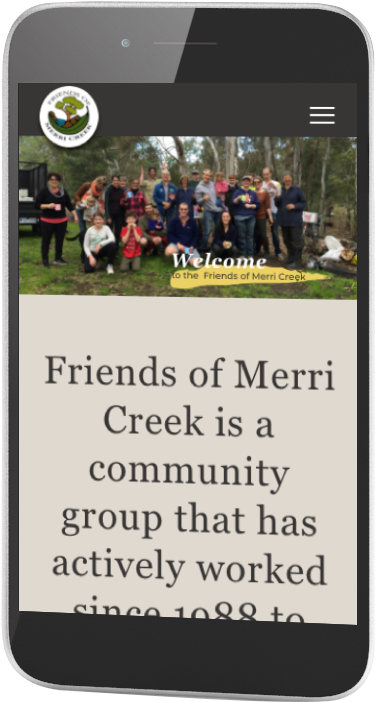 Our process is what makes great websites
Triage

Lets have a chat and see if we can help you. If we feel your business will benefit from our services, then lets do some business

Quoting

We provide a quote itemising all the things you need. We can break the quote up into several stages to suit your requirements and payment schedules

Content Gathering

Our process for collecting the content from you has been designed to make delivering the content simple for you

Planing Phase

Just like blueprints for a house. Together, we planout the web build and put all the content into the right places through a process we call "wireframing"
Design Phase

This is simple the process of implementing your branding and online message to your audience

Staging

We develop the site locally and deploy to a remote staging url so you can see progress updates in realtime 24/7

Dev Build

Build the design to render on every day devices, laptops, monitors, LCDs, Mobilesk and Tablets

Going Live

The execution of this step is critical. Over the years We have developed a deployment checklist to ensure going live is executed to perfection